Five hours climbing OUTDOORS with a great group of friends - and best of all, no one got stuck or hurt! Stoney Point is in Chatsworth where the 118 Freeway meets Topanga Canyon Blvd.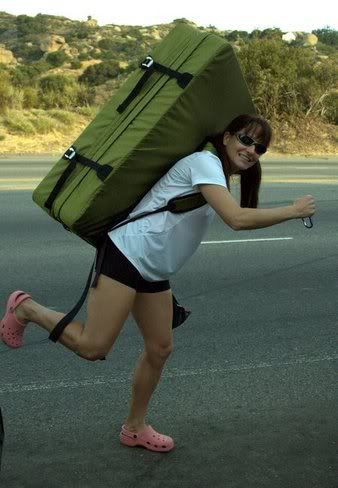 Angela hauls the "crash pad" since she is the one most likely to need it!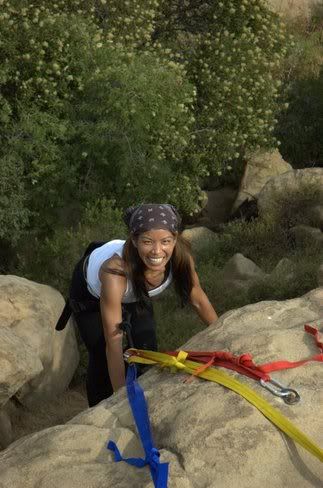 Staci shows everyone how it's done.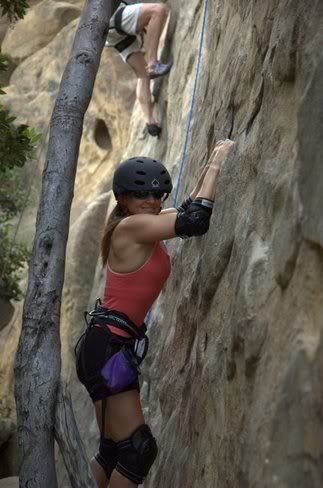 Angela warms up with some bouldering - yes I'm wearing knee pads.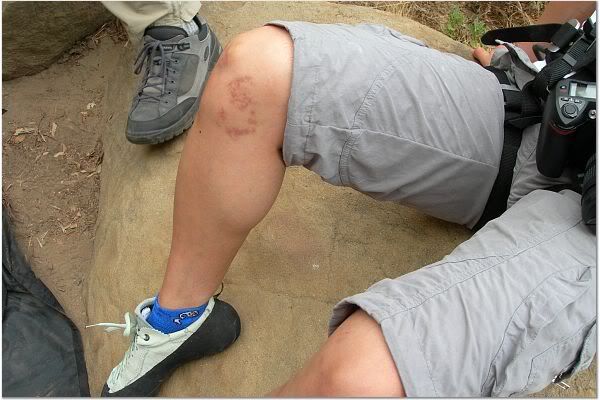 Joanna's knees - see why I wore knee pads!
Almost to the top.



Happy to make it to the top!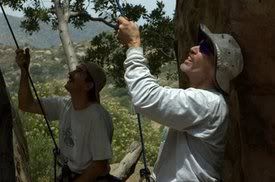 Rick and Jack on belay.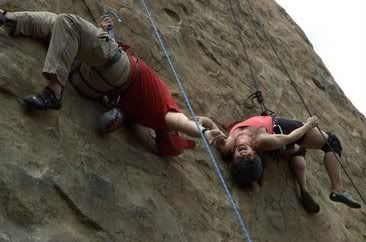 Lorenzo and Angela, just hanging around...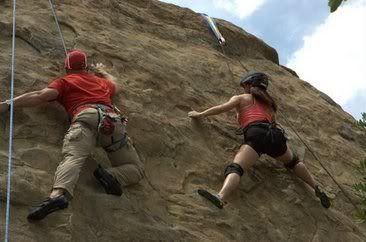 Lorenzo and Angela get back to work.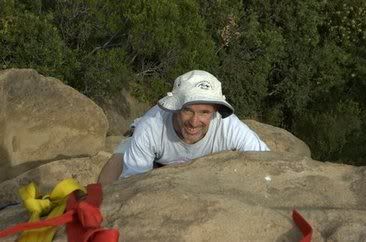 Jack's smile.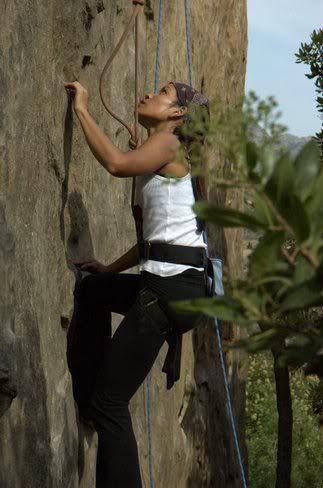 Staci in action, like Spider Woman!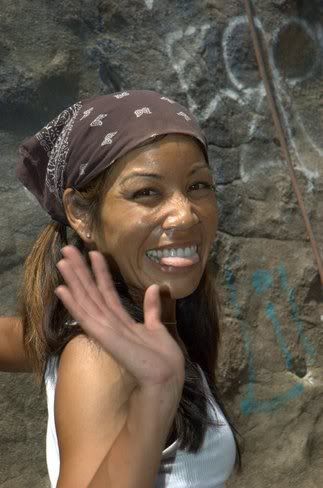 The best part of the day: Staci's smile!

For Joanna's amazing photos, click here: Stoney Point