Yes, it was even worse than it looks.
Four minutes shy of a PR on a course that was way more uphilly than anticipated, I finished in 3:24:04. Fifth in my division and the sixteenth overall female.
Had to work both Friday and Monday (race was Sunday) so it was a quick trip. No sightseeing (unless you count the Marathon Expo - which was right downstairs from my hotel room).
During all the uphills, I kept wishing for a downhill. Then I finally hit the Haight Ashbury district which included a 200 yard crazy steep painful downhill, as if to say "Be careful what you wish for..." So I spent the rest of the race wishing for some nice flat sections. My wish didn't come true until the last mile. Note to self: make wish in the FIRST mile of the race.

The Golden Gate Bridge.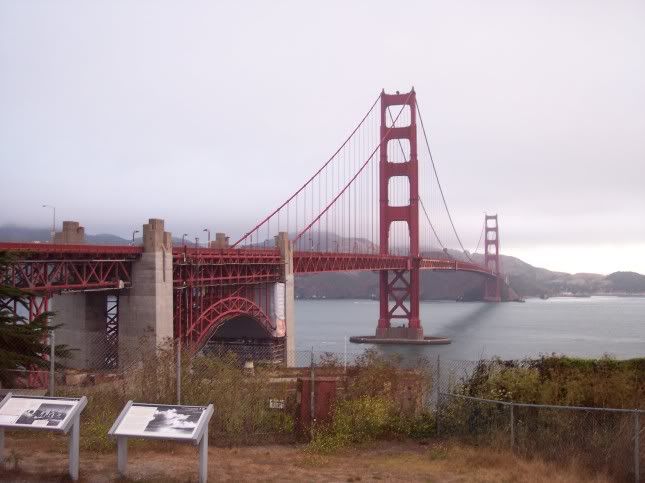 Coach John and I at the Expo, getting goofy on free Goo samples!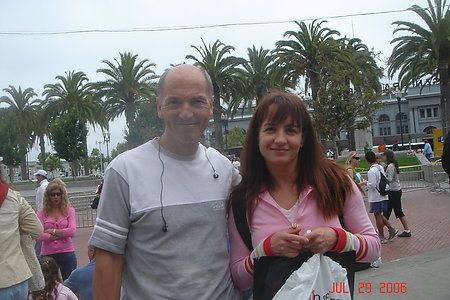 Fun with feet.
Milk & Muffin: Breakfast of well, 16th placers.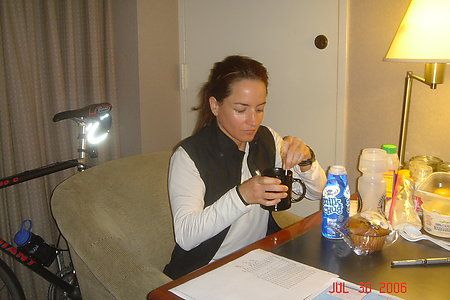 Warming up at 5:00am. Race start is 5:35am. Temperature about 55 F.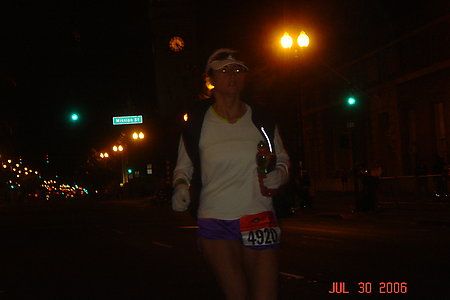 No smile, I was saving my strength for the race.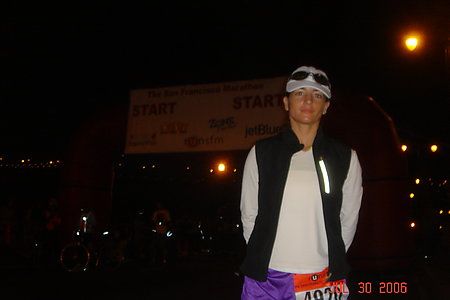 Sure wish I had known there were wings coming out of my head, I could've used those.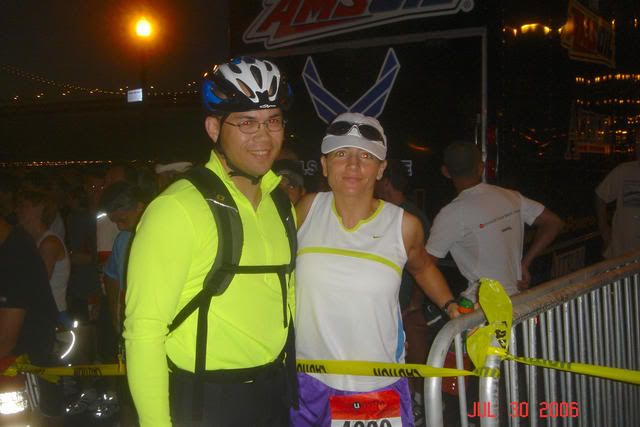 Running the Golden Gate Bridge.
Haight Street, should be renamed "I Hate Uphill" Street...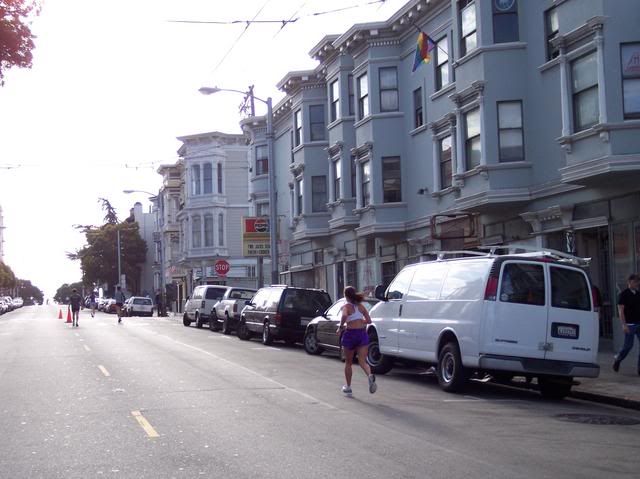 Lots of uphills and trivia
signs. John ran the last 2 miles with me.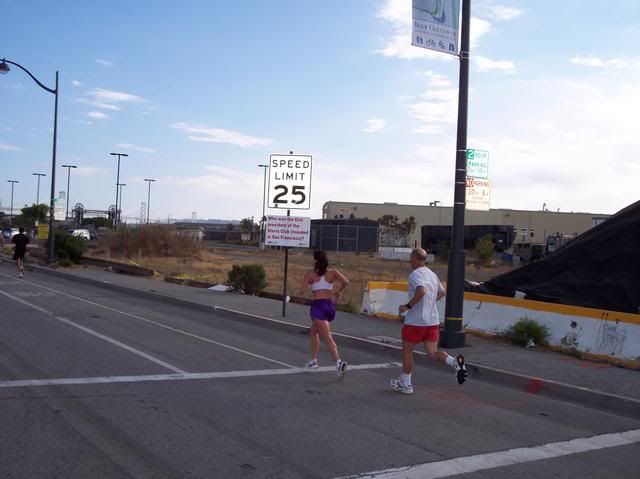 Uphill towards the finish.
The Port, on the starboard side.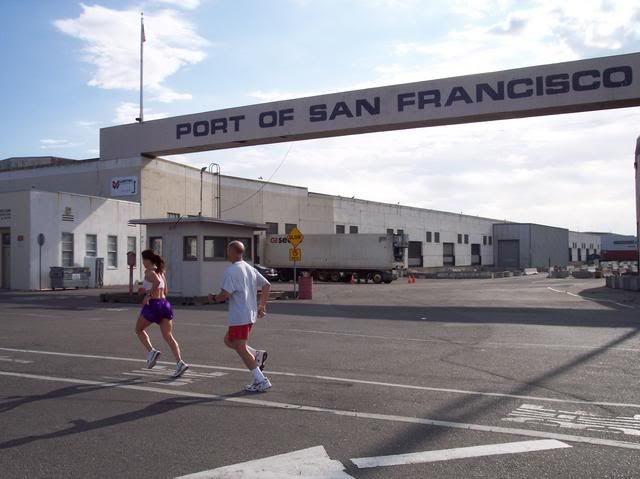 Highlight of the race? Spitting on a Barry Bonds plaque at AT&T Park.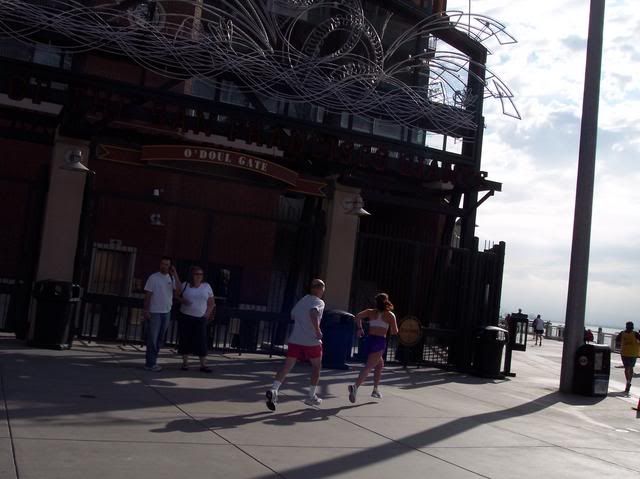 Marina by the ball park.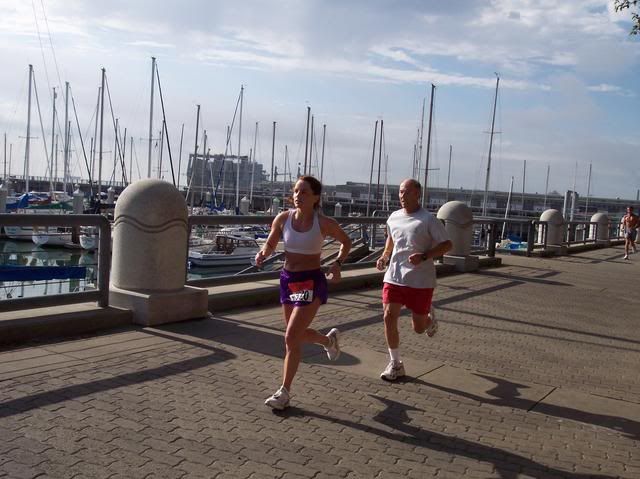 Finish line.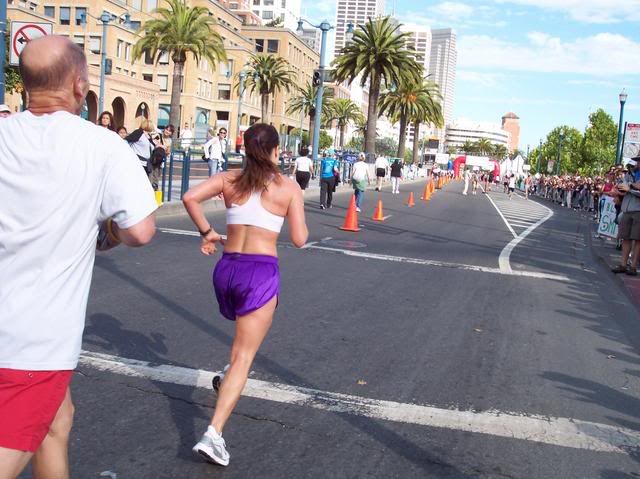 Runners' high.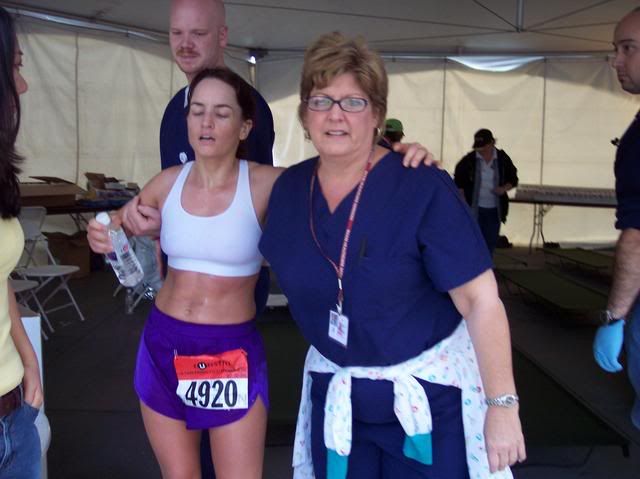 These kids sure could use a nap.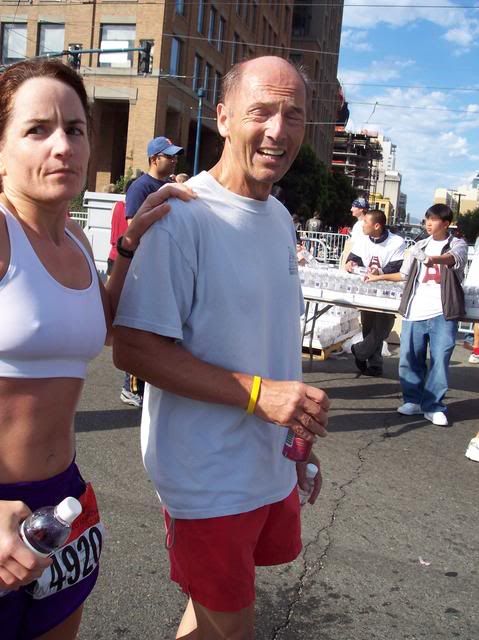 Men in uniform handing out medals.
Looking stronger than I actually felt.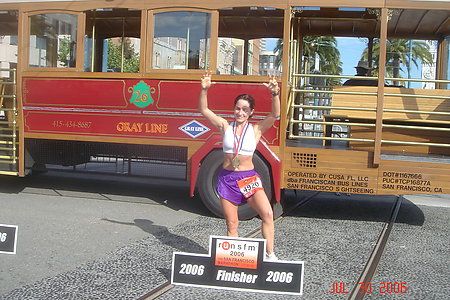 With Coach/Runner John.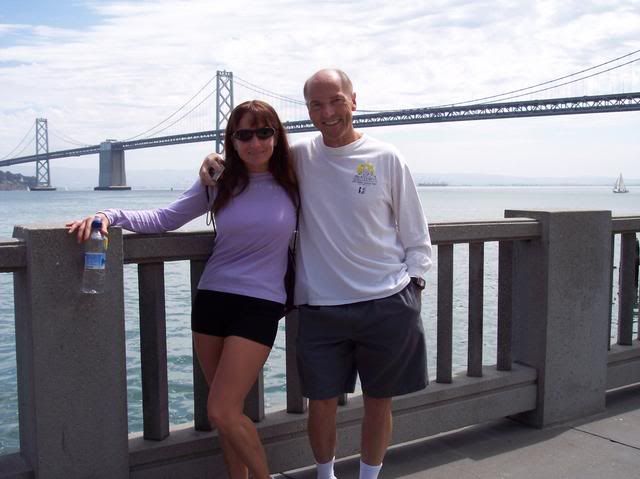 Me, The Marthon Angel (aka: Lorenzo), and the Bay Bridge.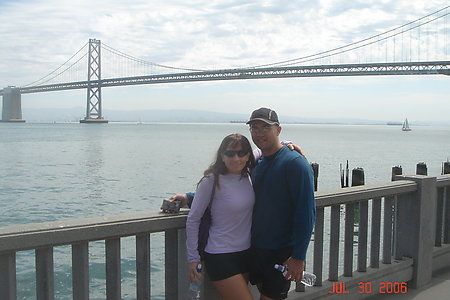 Thanks to Lorenzo for picking up all the wet & sweaty things I threw at him during the race, and for the great photos! And to John for understanding when I told him to "SHUSH!" during the last two miles. Hopefully, with their help, I can get that coveted PR in

Detroit

on 10/29/06!