Some people never learn: Running at 6,000 feet altitude isn't easy for a sea level city girl. Luckily, I entered the 10 mile race, not the marathon or 50K, so I kept the suffering to a minimum. I did the same event two years ago with a time of 1:37. This year was 1:32 which was good enough for 1st place female and 3rd place overall. I was pleased considering I played a hockey game the night before and got about two hours of sleep. There was a grueling three mile climb at the start with lots of sand. Miles 5-7 had some speedy downhills, but every now and then, a patch of soft sand would interrupt an otherwise nice steady pace: "left, right, left, rrrrrriiiiiiiiigght... left, right." It was almost as comical as inadvertently swallowing herds of mosquitos. My theory on why I didn't bonk: the mosquitos must have been full of GU and Cytomax that they injested from sucking on other runners' blood.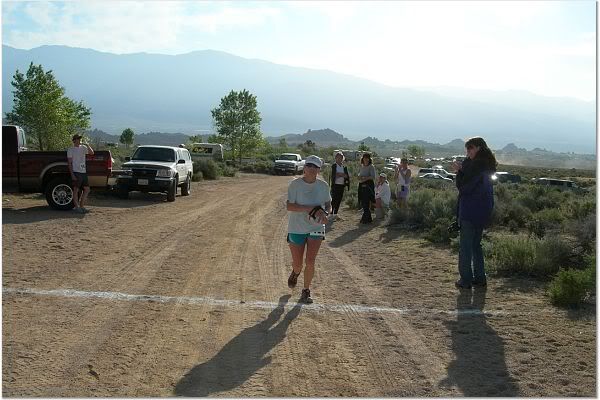 Very tormenting finish. The last two miles were uphill.
If I remember correctly, I'm saying "Got air?"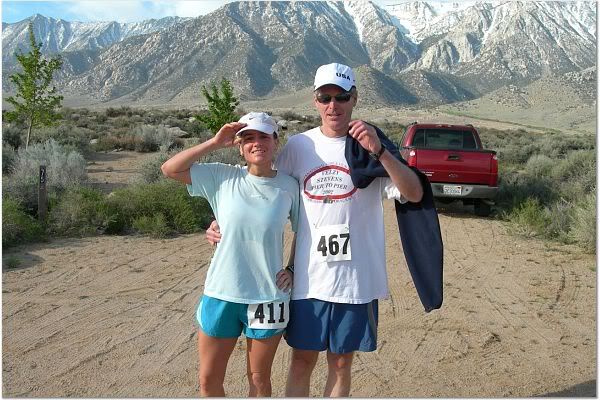 Well at least I didn't just have heart surgery a few weeks ago like some people... At this rate, I may need the number for his cardiologist!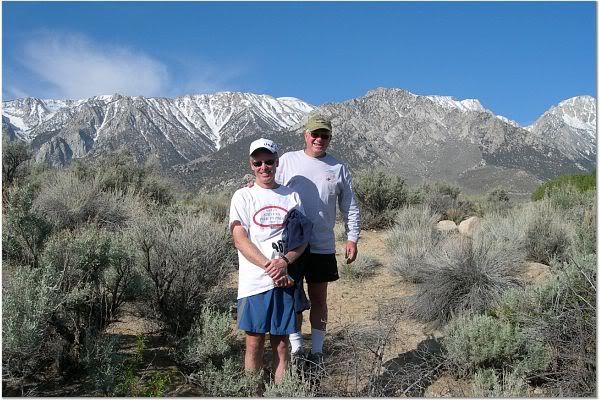 Don Feinstein & John "I've Got Heart" Holcomb.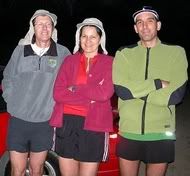 Santa Monica Mountain Goats: Scott, Elena & Christian.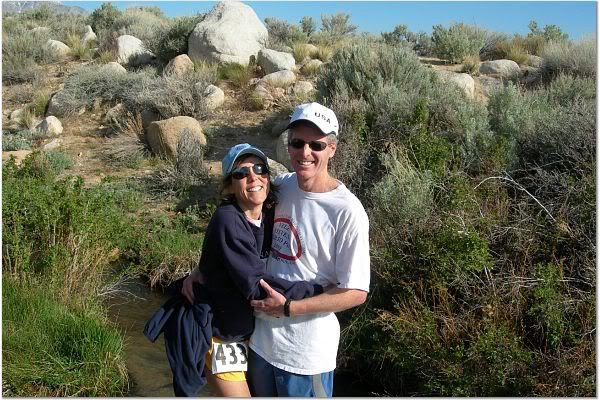 The Happy Couple: Dana & John. He won the 10 mile and she was third in her division.
Angela & Staci at the Whitney Portal Waterfall.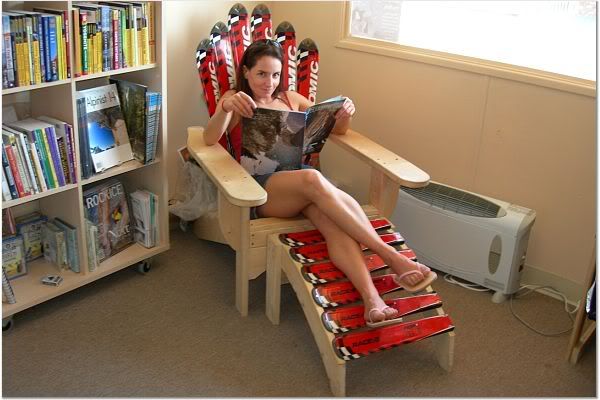 You know you are tired when sitting on a chair made from skis is actually comfortable...