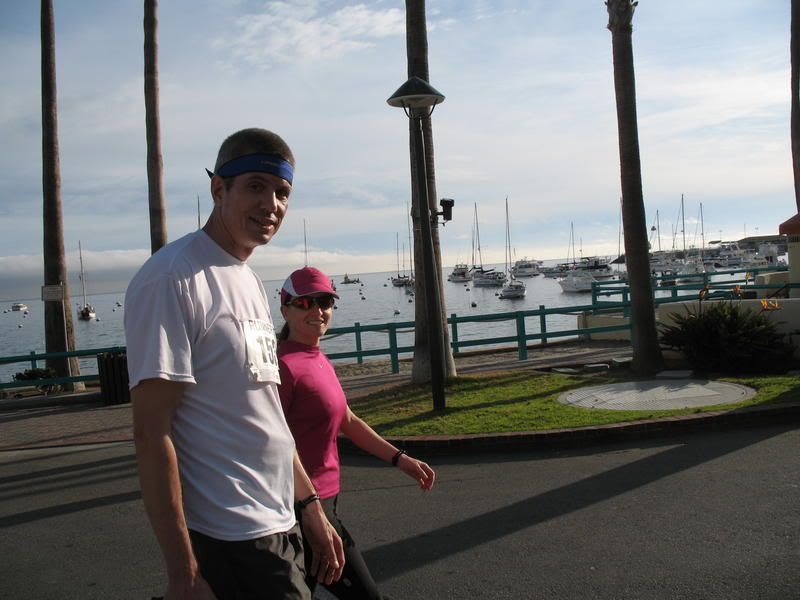 Keith and Angela head over to the start.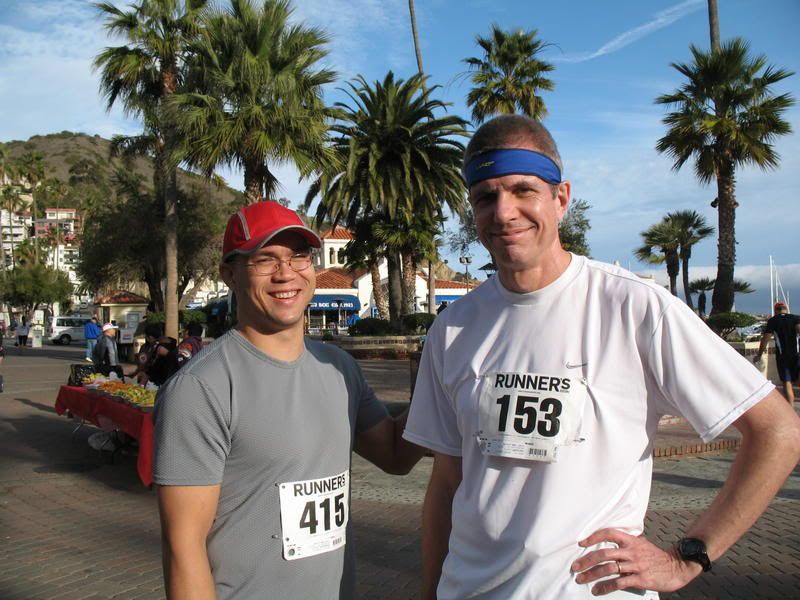 Lorenzo and Keith enjoy the sun.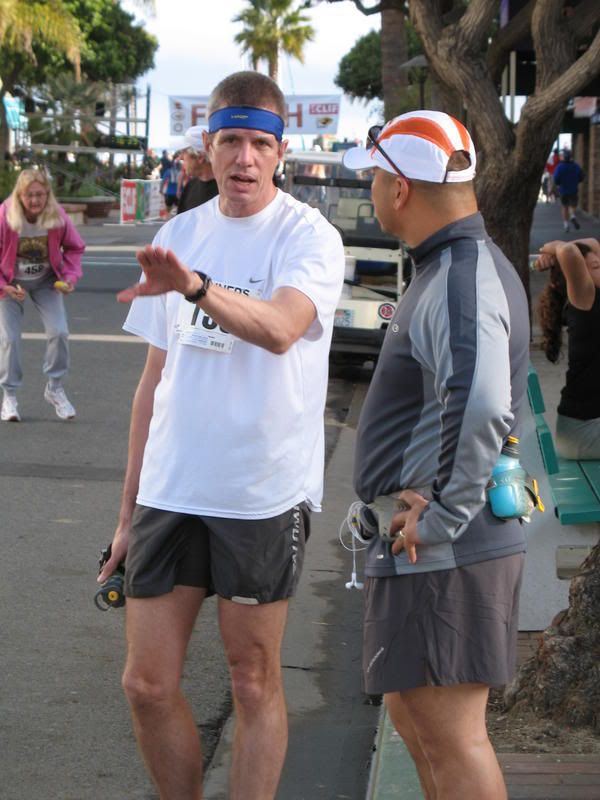 When you get to the uphill, just keep going.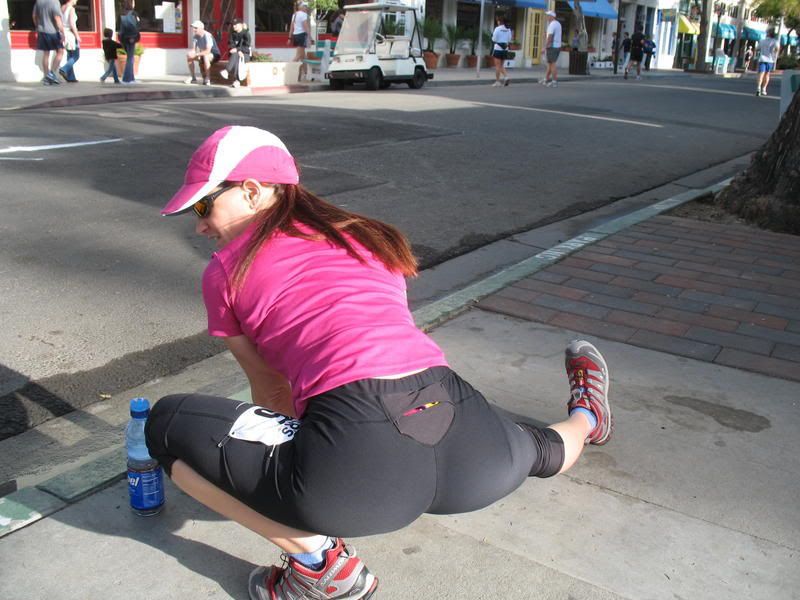 Since the course was going to kick it, I better warm it up.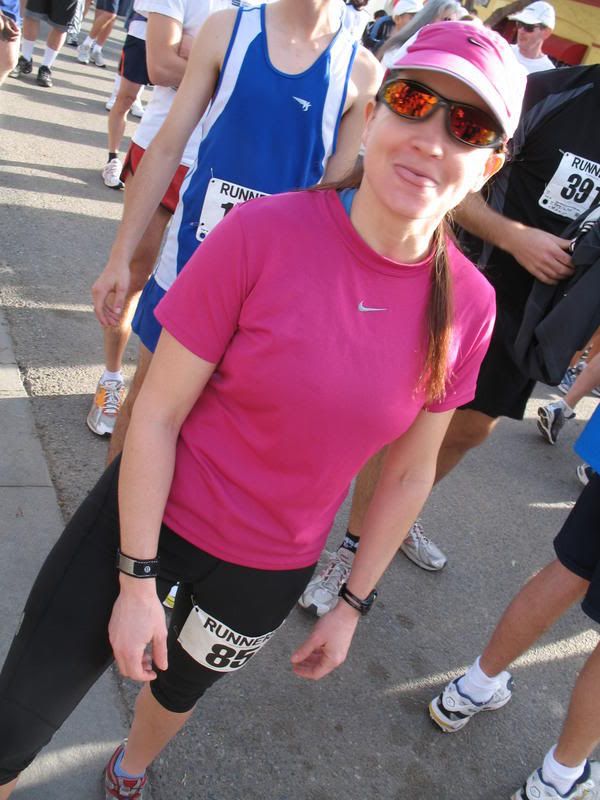 Ppppfffflthththt.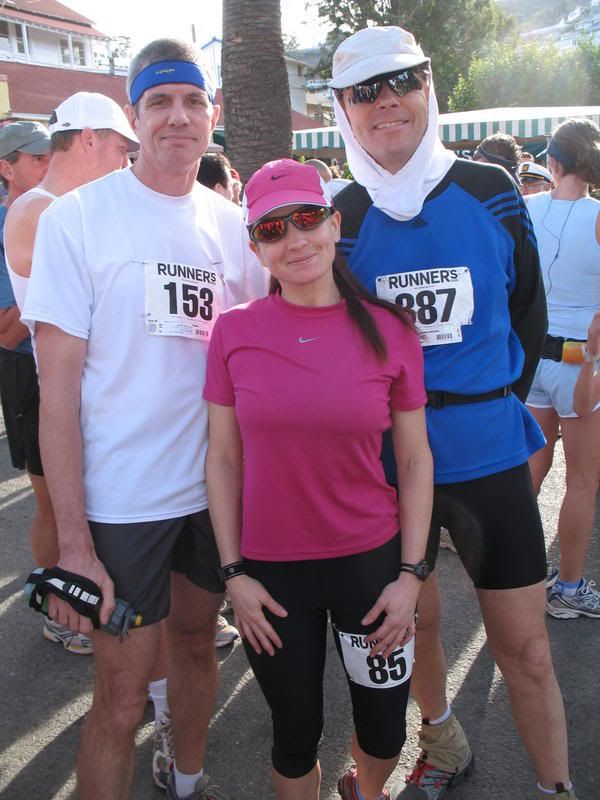 Keith, Lon & Angela - the Mountain Goats.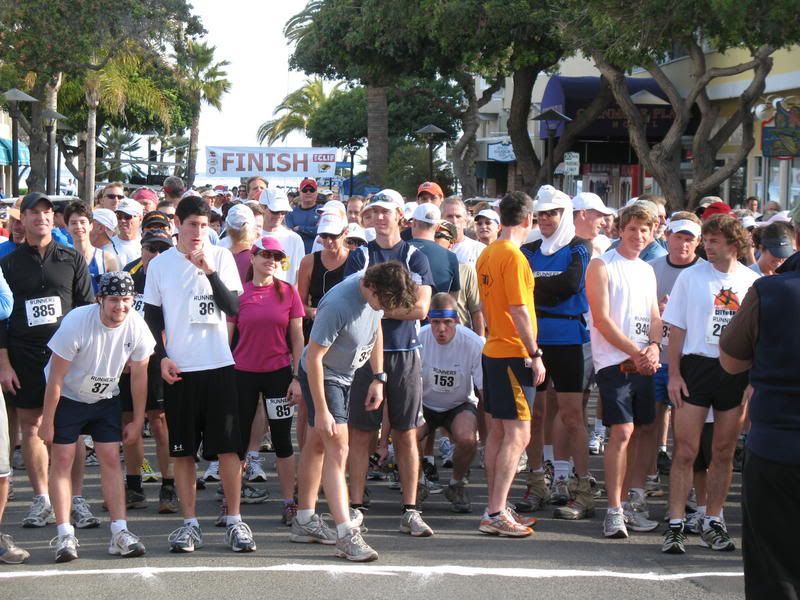 Keith gets ready to sprint.



Shortly after the half marathon started, the 5K race began.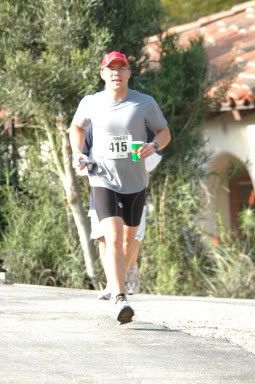 Lorenzo enjoyed the 5K and his first visit to Catalina.



I enjoyed resting after the half marathon.



Other finishers enjoyed cooling their legs in the ocean.



Medal.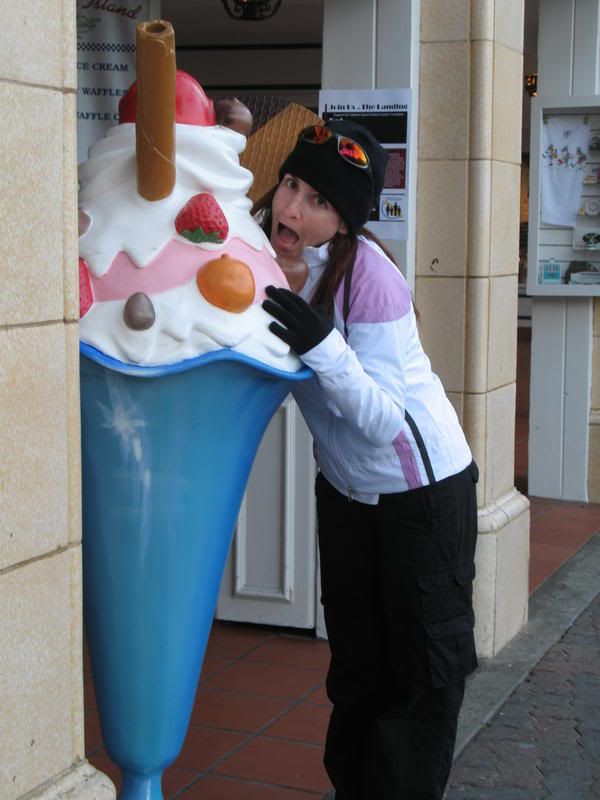 After the race, I got really hungry!