I don't think you would've liked the LA Marathon course - in fact, I don't think ANYONE liked it. Lots of hills, turns, and not very scenic at all. The best part was running through fire hydrants to cool down, but then my shoes got wet and now I have horrible blisters! Although I'm disappointed with my time, I'm rather proud that I didn't quit even though I really wanted to. And not just for a moment or two, I mean for the entire time from mile 9 until mile 23, I couldn't stop thinking about quitting. This was my 20th marathon and I have never before struggled this much with the thought of quitting. I started the race at 7:20 pace for the first 10K. By the half way point, I was running an 8:20 pace, and my average for the entire race was 9:00 minute miles - so that tells you how much I dragged the second half. Felt pretty weak and dehydrated for a while after the race, but not too sore. Glad that one is over and this time, when I say "I'm never doing this race again," I really mean it!




I ran through the tunnel hoping for some sprinklers. Nope, just loud music.



The scenery was great if you liked seeing just how far away it was to the finish...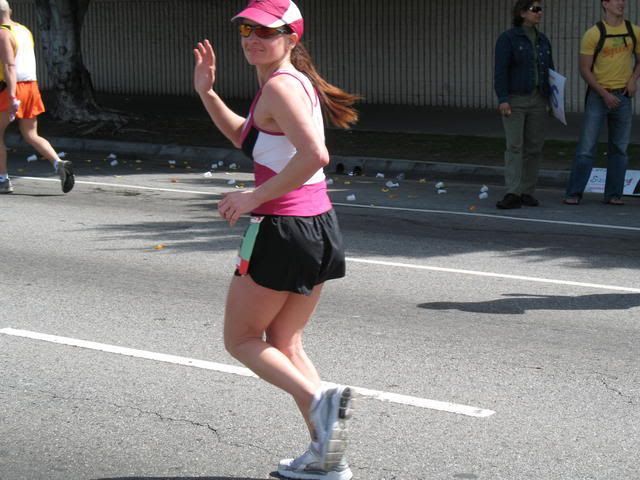 Fake smile.



Scenery? Oh, look a doggie!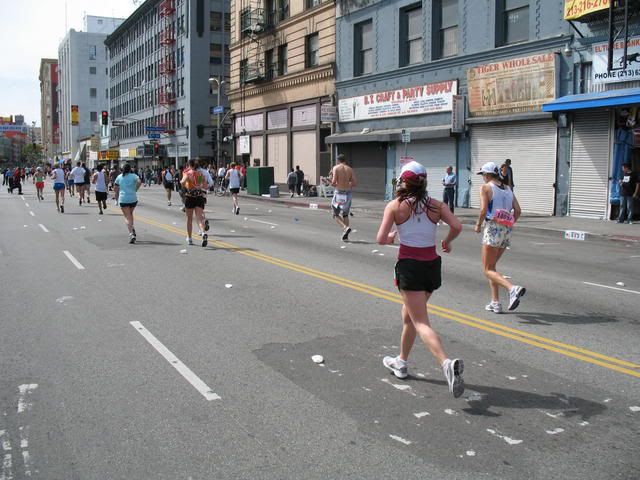 More pavement and buildings.



Another fake smile.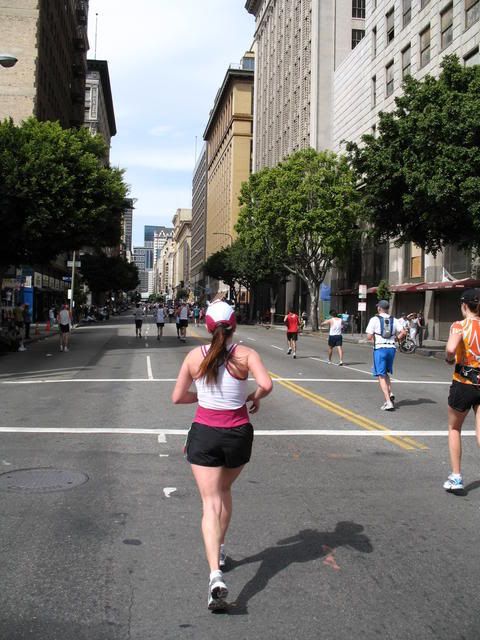 Buildings.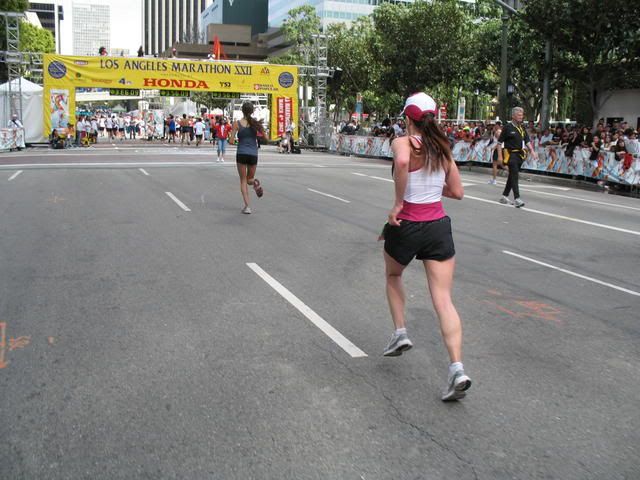 Finally something good to see - the finish line!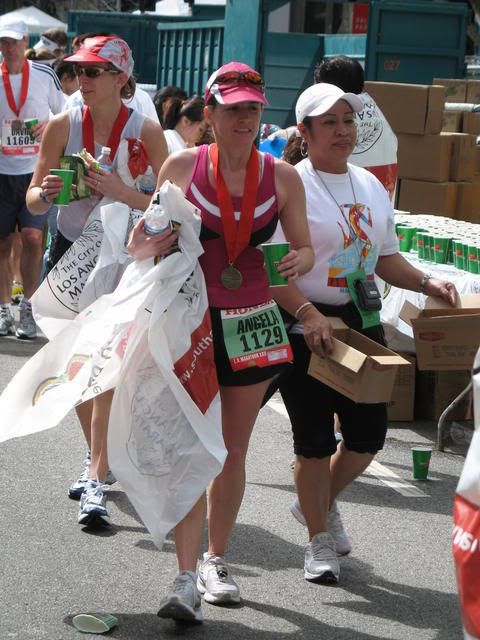 It was so hot, the last thing any of us needed was a blanket.
Cool medal, but can it cure blisters?