My mission - gather Lorenzo's friends and some food at Rockreation climbing gym and surprise him for his birthday. The friends: Gray & Mary, Staci, Don, Mimi, Snow, Laura & Lexie, Jenn, Miles, Keith and Lindy and Tess, Glen and Mikey and Krista and one more in the oven and other friends. The food: Clif Bars, Boulder Mountain Chips, Pop Rocks, Sierra Mist, Mountain Dew, (catch that clever rock climbing theme...?) and of course The Cake, which I ordered in his favorite flavor - banana (usually bleccchy, but turned out to be pretty good!)
Jenn & Staci kept Lorenzo distracted in the gym until I sent the signal from the party room.
Lorenzo had NO idea and was rather surprised!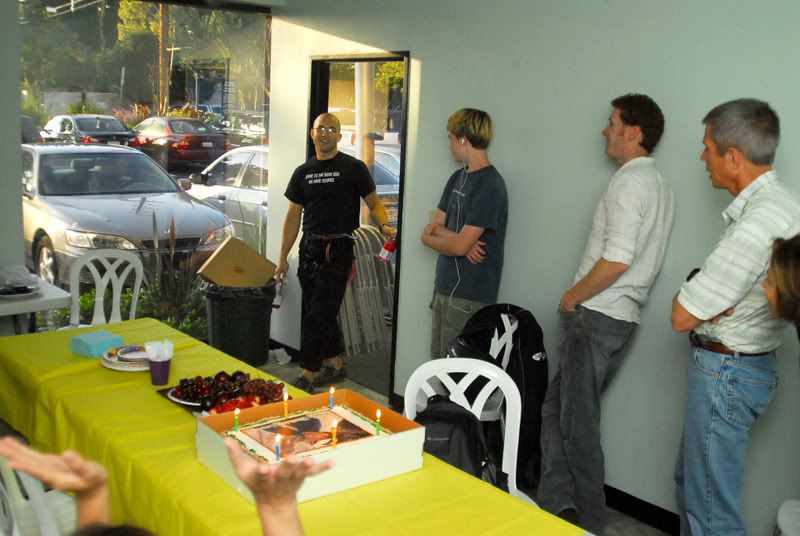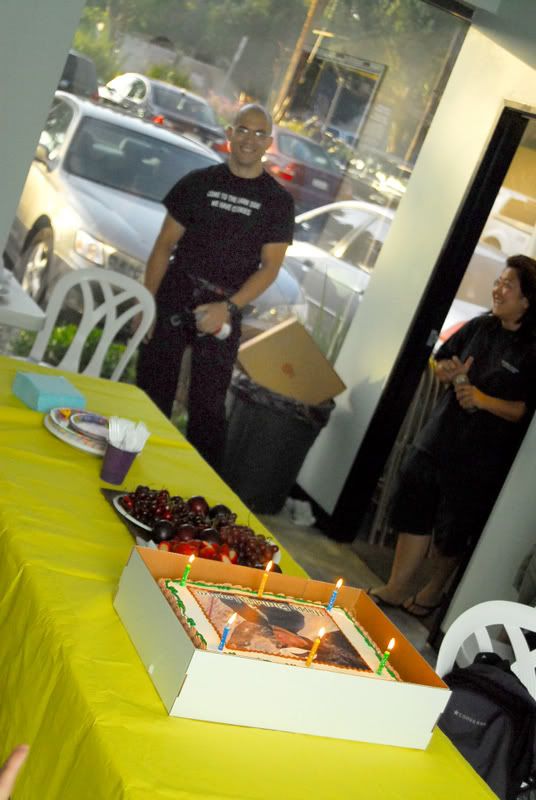 He recognized the photo on the cake from our trip to San Louis Obispo, then blew out the candles.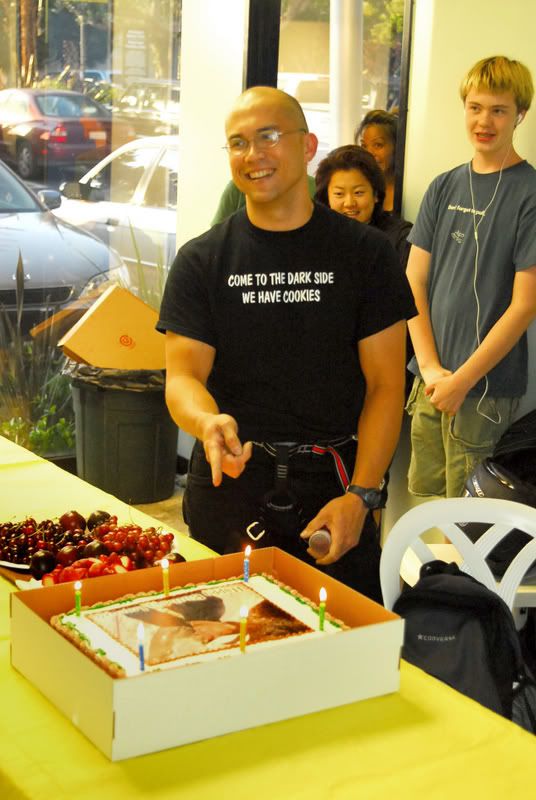 I wonder what he wished for....?
Maybe he wished for a bigger piece of cake!
Thanks to Snow for being such a great photographer! Here are some of my favorite photos from the evening.